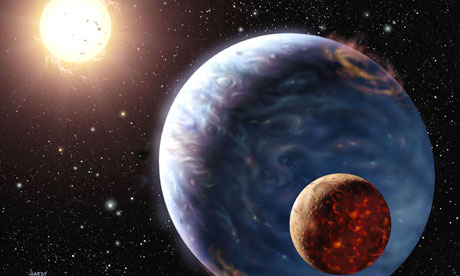 If you're as much of a science fiction lover as we are, you are missing the days when Battlestar Galactica and Stargate ruled the airwaves. These days, however, there's not much to offer, except for Game of Thrones (that's from the fantasy genre but still appealing to us geeks), Falling Skies, and Fringe. In order to get our current fix of sci fi tv entertainment, we must turn to BBC. Thanks BBC for bringing us Doctor Who and for giving us an affinity for all TARDIS-related gadgets. We hope you'll bring more sci fi to us Americans across the pond.
At least on the movie front, we've got quite a few promising films to look forward to this year. Here's our "must-see" list:
THIS contraption will get me out of bed in the morning…
The Scanomat TopBrewer is apparently going to revolutionize the way you make coffee at home. It's a fully automatic coffee brewer that can be built into any tabletop with only a stainless steel tap visible. Apparently the machine CLEANS ITSELF after each brew. It takes one minute to clear the whole machine. Yes, please.
Claudia Christian
I wish everyone was a sci-fi geek because then there would be no violence in the world. There'd be no wars. There'd only be people e-mailing each other.
Look out Bendites, TEDx Bend is coming to town! The half-day conference includes 12 presenters, each with an inspiring message about technology, entertainment or design (TED). Presenters include Sidney Rittenburg, the only American ever accepted into the Chinese Communist Party, and Myrlie Evers-Williams, author and widow of civil rights leader Medger Evers. Other speakers include Raj Dhingra, Blake Canterbury, Malerie Pratt, and David Hume Kennerly. Immediately following the event is the TEDxBend Official After Party, which will be held at the Century Center from 6:00-9:00pm.
To find a TEDx event near you, visit the TEDx web site.